Bridgewater Staff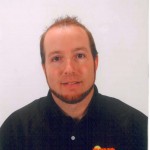 Shawn Bigelow– Shawn joined the Nova Team in February 2012. He quickly came to know many of the customers through his sales Position with the Company. He is now Branch Manager. Coming from a position in sales, Shawn understands the importance of maintaining positive customer service. He looks forward to continuing to work directly with customers and building new relationships for the future. He appreciates Nova's ability to offer excellent product, competitive pricing and superior customer service. If you have a question or are looking for options for your company , please give Shawn a call.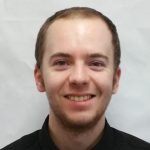 Bradley Nickerson- Bradley has been with the nova team in Bridgewater since October 2016. Brad came to us with a customer service background and his skills are easy to see once you have spoken to him on the phone or in person. Come into our Bridgewater branch and speak to Bradley about some of the products and services that Nova can provide. Bradley will be more than happy to provide you with some information.
        Todd Lounder- Todd has been with us since May 2016. Most days you will find Todd out on the road in the delivery Truck. If you see the Nova Cylinder truck , give Todd a waive Hello.